DriveWorks
---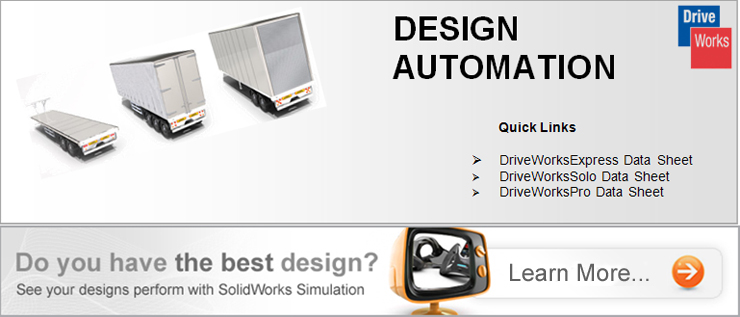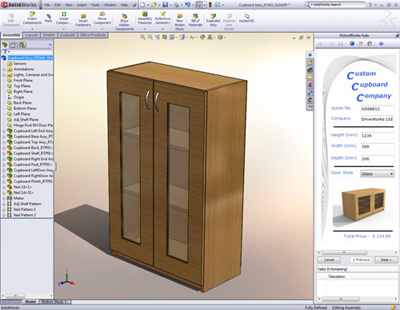 DriveWorks dramatically reduces the time required for engineer-to-order, custom & customized products
Today's customers and markets demand ever increasing variation and customization. Most manufacturers wish they could reap the benefits of mass production where an initial investment in design and engineering can be exploited over time. DriveWorks provides such a solution.
DriveWorks enables companies to capture design knowledge, rules and experience. It then allows this knowledge to be shared in order to create new and variant designs, quickly and cost effectively. DriveWorks automates many of the repetitive design engineering tasks. The output is all the information required to manufacture and market product variants. This includes:
3D models
2D drawings
Cutting lists
Bills of materials
E-drawings
Customer quotation
Companies worldwide are using DriveWorks to capture, share and re-use the rules needed to specify, design and manufacture their products. The administrator captures the rules, using the inbuilt DriveWorks Rules capture wizard and then creates a user interface for specifying products using the DriveWorks Form Designer. This powerful and completely customizable interface can then be used by others outside design engineering. Customer support staff, sales people, agents and distributors, even customers can use your DriveWorks Graphical User interface to specify and configure the products they require and all based on your rules.
For companies that design, manufacture or engineer-to-order...
As DriveWorks generates all the design and manufacturing output required, this provides several major benefits.
Powerful Product Configurator: Specify to order and satisfy customer requirements
Valuable Sales and Marketing tool: Generation of 3D models and 2D drawings enables the customer to quickly 'see' their product aiding the sales process
Fast Response to Customer: Enquiries with Dynamic Quotations can be quickly created based on customer's individual requirements and company profitability targets
Time Saving: With DriveWorks, data is entered only once saving valuable time and enabling production to commence as soon as the order is placed
Important Aid to Quality Control: Because the output is based on specified rules, results are consistent and accurate, reducing the risk of costly errors. Design/Engineer to Order with DriveWorks
Does your company design or engineer-to-order?
Do you have repetitive design tasks that could be automated?
Could your products be defined by a set of rules and equations?
Do you need a product/sales configurator?
Features
Admin/Server/User Seats
User Interface
Product configurator capability
Fully integrated with SolidWorks
Uses standard tools
Web interface
Benefits
Automate repetitive tasks to save time and money
Produce manufacturing data automatically
Increase speed and accuracy of output and response to customers
Allow non-technical personnel such as sales department (and even customers) to quote, specify and configure product whilst maintaining your design and engineering integrity.
Unlike many high end Knowledge Based Engineering systems, DriveWorks does not require expensive programming or customization. DriveWorks uses the software tools available on most engineer's desktop. DriveWorks supports SolidWorks® the most widely used mid-market 3D CAD system and Microsoft Office. DriveWorks can be integrated with other company systems such as PDM, CRM and ERP.
No expensive programming or customization required because DriveWorks uses the tools on every SolidWorks Engineer's desktop.
DriveWorksXpress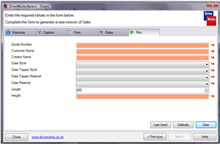 Included in every seat of SolidWorks
More information about DriveWrksXpressat
www.driveworksxpress.com
DriveWorks Solo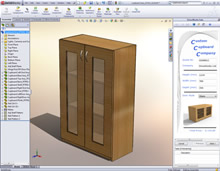 Configure & preview new variations inside SolidWorks
30 day FREE trial
First year subscription included
Training, How to videos and Sample Projects available online
Produce documents from templates
Requires SolidWorks
More information about DriveWorksSolo at
www.driveworkssolo.com
About DriveWorks Professional
Mix and match the DriveWorks software modules in DriveWorks Professional to suit your customers requirements. You can include multiple seats of each module.
More information about DriveWorks Professional at www.driveworks.co.uk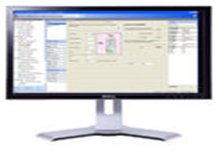 DriveWorks Administrator
Provides the Administrator functionality
Set up and Run Projects
Generate Outputs Locally
Connect to external data sources
Produce custom documents
Requires SolidWorks
Floating License available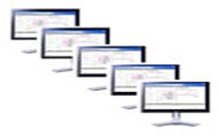 DriveWorks User
Users can fill out forms but not change rules
Require access to the Company Network
Models can be generated by the User if they have SolidWorks, or by DriveWorks Model Generation Server if they do not
Floating License available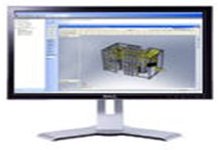 DriveWorks Model Generation Server
Runs Automatically
Generates SolidWorks Files
Generates other documents
Requires SolidWorks

DriveWorks Live
For the Web
Users require Internet Explorer
Users cannot change the rules
Models are Generated by DriveWorks Model Generation Server
Each Seat of DriveWorks Live Server supports 10 Concurrent Users
Multiple licenses of DriveWorks Live may be purchased and installed on different machines (contact us for pricing)