Craft Design
---
Ezar Engineering has a fully evolved engineering services wing. We help our clients to cut product development costs, shorten lead times, extend capacity and maximize engineering resources availability by providing support across the complete product life cycle which include:
Concept design
Detailed modeling
Computer Aided Engineering & Analysis
Physical Prototyping
Automation
Manufacturing support & Machine Building
CAD /CAM Services for Concept Design; Detailed Modeling and Design for Manufacturing:
We provide Detail Engineering, Product Design (3D Modeling & Drafting) services and support to specific standards and specifications. This includes design for manufacturing.
Scope of Service includes: 3D CAD Modeling, Detailing, Drafting, Tolerance Analysis, Creation of Manufacturing Drawings, Tool Path generation and simulation.
Computer Aided Engineering & Analysis:
We can validate your design for structural integrity, dynamic characteristics, heat transfer and flow characteristics using state of the art Computer Aided Engineering (CAE) tools.
Scope of Service includes:
Linear Static Structural, Non-linear Structural, Vibration, Kinematic analysis, Thermal analysis, Impact, Fatigue, CFD and Design optimization
Physical Prototyping:
Our Physical prototyping services include: Reverse Engineering, Rapid prototyping and Tooling for validation of concept.
Automation:
We provide total automation services including: Assembly Automation, PLC Programming, Design and development of control panels etc.
Manufacturing Support & Machine Building:
We have a well equipped tool room and Metal cutting machines for building of Machines, fixtures, gauges etc.
Existing clientele: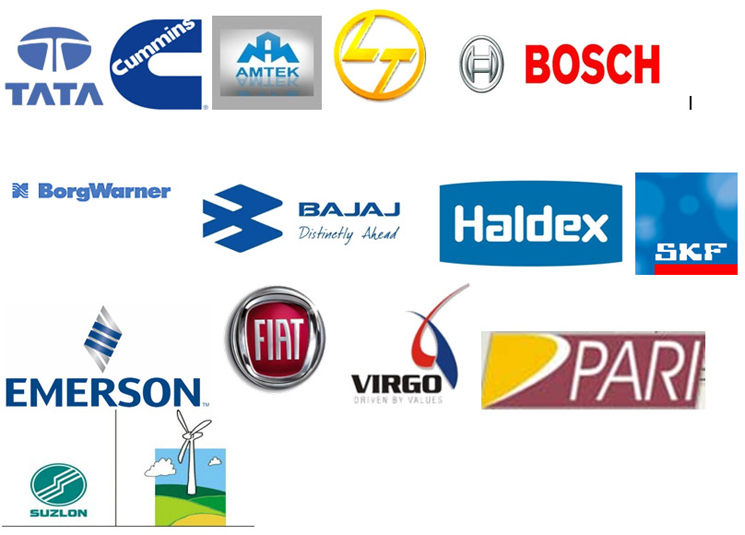 For detailed information contact
Nandini Kinage
9552593841
9860023836