Services
---
Design Services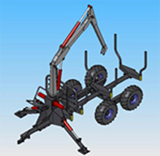 We provide services for designing complex machines, testing equipments, jigs fixtures, control panel, assembly automation, hydraulics and pneumatics systems etc. We also provide services in 2D-3D modeling, product design, on various CAD products. Our Design services team consists of 8 Engineers with average experience of min 10 years in mechanical, electrical, electronics, hydraulics and pneumatics design.
Simulation Services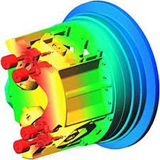 EZAR provides consultation in finite element analysis (FEA) and computational fluid dynamics (CFD) with the best in class tools and domain experts. We work in following areas for simulation
Structural & Thermal Analysis projects.
NVH (Noise Vibration Harshness)
Structural dynamics
HVAC
Hydraulic Machines.
Process Simulation
PDM Implementation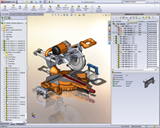 We look at the PDM implementation as a tailored solution with unique scope of work at every organization. Our structured approach assures best fit PDM solution at lowest cost and in lowest timeframe. Our solution selection approach is as follows
Understand business requirements
Map the requirements with solution capabilities.
Identify the diversion and extent to which it can be controlled.
Define the scope of work and prescribe the best solution.
The actual Implementation takes place in following steps.
Study AS-IS Process
Define TO-BE Scenario
Installation & Configuration
Testing Phase
Training and Handover
Support
Knowledge Based Engineering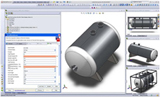 KBE can be defined as engineering on the basis of electronic knowledge models. Such knowledge models are the result of knowledge modeling (not just limited to parametric modeling methods) that uses knowledge representation techniques to create the computer interpretable models. The knowledge models can be imported in and/or stored in specific engineering applications that enable engineers to specify requirements or create designs on the basis of the knowledge in such models.
EZAR provides KBE services with DRIVE WORKS (SolidWorks based KBE tool) and design automation using parametric modeling methods.
We have KBE & Design automation experience in handling heavy assemblies with up to 6000 components.